A 'print out and keep' handy tool for research authors
10 top tips from journal editors of AMA: how to avoid errors when preparing research papers.
Journal editors who worked on the AMA (American Medical Association) Manual of Style have compiled a list of writing errors made by authors when submitting journal manuscripts. These mistakes can lead to unnecessary delays in peer-review, and in the final publishing process. More importantly, they are most definitely avoidable.
I can give you another one as number 11:
Address cover letters to the editor of the journal you intend to submit your paper to and make sure you use the correct journal name if reusing a previous cover letter!
Are you guilty?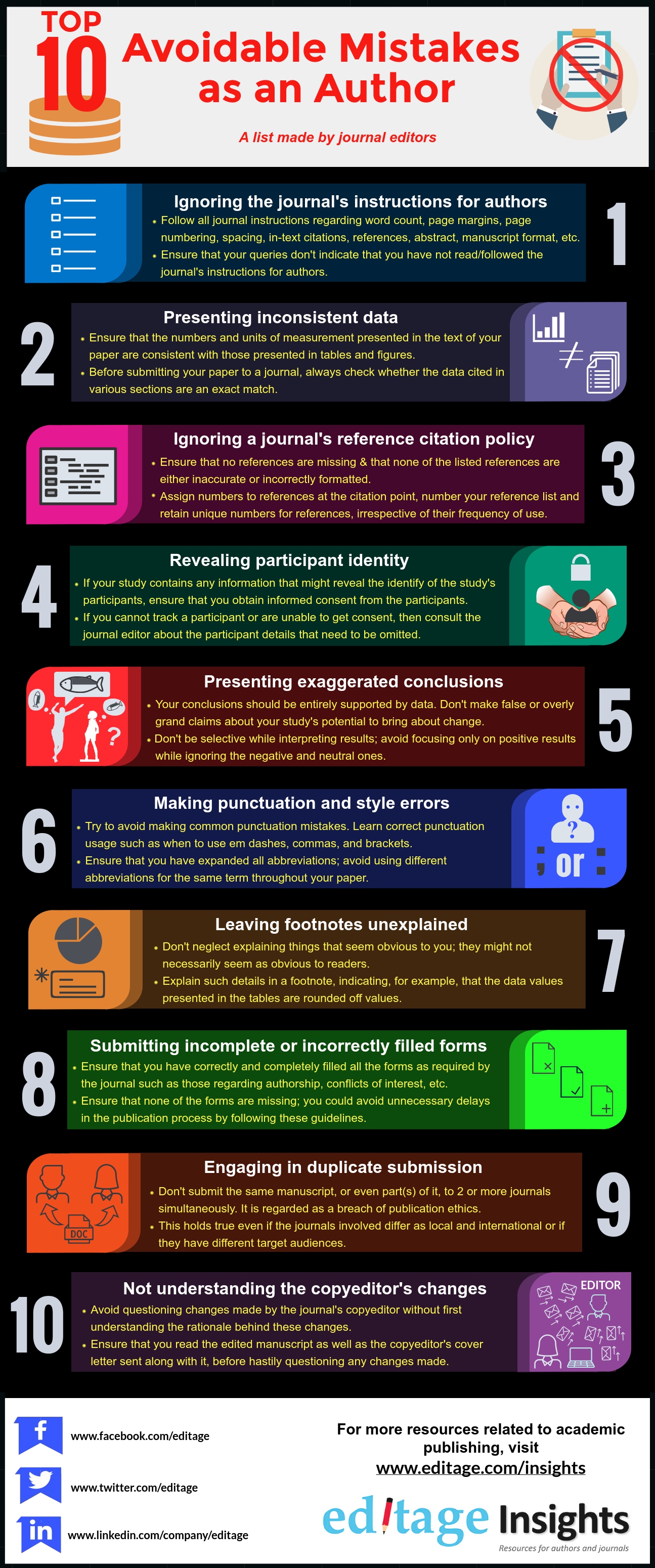 Read the full article by Andrea Hayward on Editage Insights.